The Wedding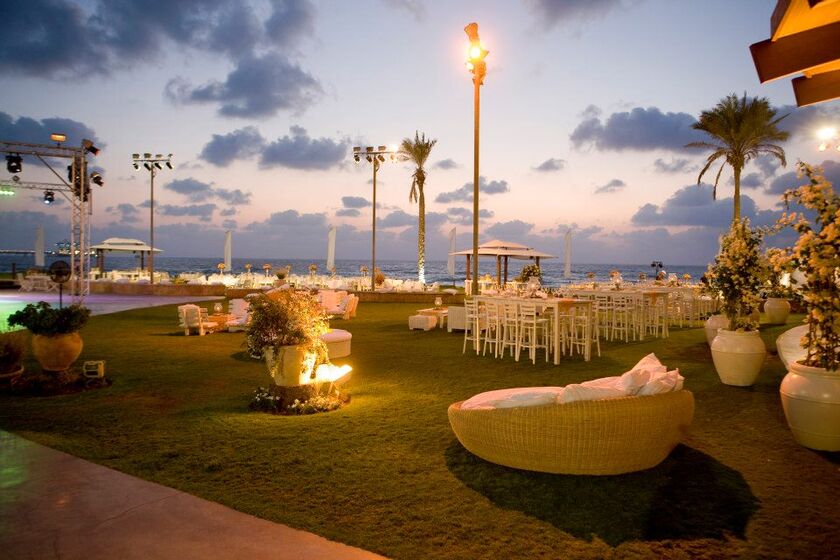 Sunday, May 27, 2018
6:00 PM
Attire: Cocktail Attire Requested
Ceremony and Reception
Kochav Hayam
Kibbutz Sdot-Yam, Caesarea
We are so excited that you will be joining us for our wedding in Israel! Please see below for some general information regarding the venue and the details for our chuppah.
KABBALAT PANIM - RECEPTION

18:00 (6PM)
TISCH - For Men
18:10 (6:10PM)
BEDEKEN

18:45 (6:45PM)
CHUPPAH

19:00 (7PM)
Followed by dinner and dancing.

-
Guests are encouraged to use the provided transportation which will be available from a meeting point in Tel Aviv as well as Hertzliya Pituach to Caesarea and back at the end of the night. Please fill in the details below to reserve your seat on the bus!
BUS CAPTAINS & ASSISTANTS
Okeanos Hotel Bus Captain & Assistant
Bus Captain: Harold Aspis
harold.aspis@dvbbank.com
M: +1 914 329 2449
Assistant: Yossi Ben David
050 998 7047
Dan Accadia Hotel Bus Captain & Assistant
Bus Captain: Roy Sandler
rsandler@sandlerseating.com
M: +44 7799 888808
Assistant: Alon Aviani
054 491 7879
Wedding Transportation Survey - Please Complete!
Dear Family & Friends!
We shall be providing transportation to and from Kochav Hayam (the wedding venue) and encourage all guests to take advantage of this. Guests are, of course, welcome to drive themselves as there will be ample parking available. Gett Taxi is an alternative way to get around if you choose not to use the buses.
Please kindly complete the survey below ASAP so we can make sure to have adequate transportation for everyone.
https://goo.gl/forms/8S7OFvW8c...

There will be 2 meeting points for the buses - one in Tel Aviv and the other in Herzliya Pituach. Both buses will be leaving at the same time. Check in for the buses will be at 4:15 and the buses will depart promptly at 4:30PM. For the return we shall also have buses leaving Caesarea at different times.
We can't wait to party with you!
Dress Code
Men's Dress Code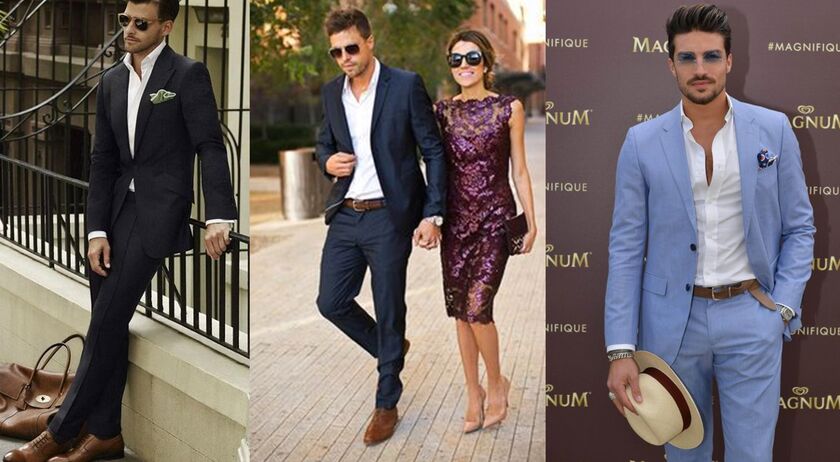 The best part of a wedding in Israel means no black tie and summer suits! Here is some inspiration to get your perfect outfit ready for the big day.
Women's Dress Code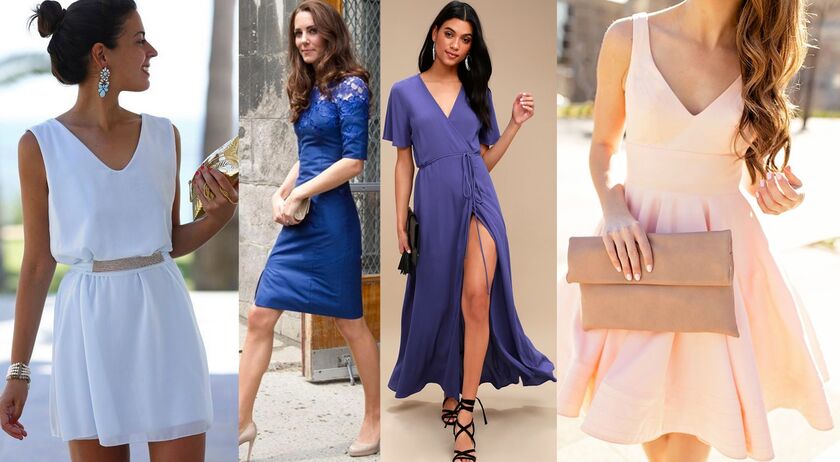 A May wedding in Israel means one thing: Sunny and warm weather, and summer dresses! We've got the perfect mini mood-board to get you inspired for what to wear on the big day!
Our Wedding
To all of our family and friends from all over the world, we would like to express our gratitude and appreciation for all the love and affection we've received from you over the last few weeks. We are so excited about this new chapter in our lives and we couldn't be more thrilled than to start it with all of you in a place so dear to us and a place we call home, Israel.
Why Israel?
As our relationship got more serious and the topic of spending our lives together came up, we'd always mention how some day we'd want to end up in Israel. Fortunately for us, we had the chance to experience a wedding in Israel together in June of 2016 for Natalie's cousin's wedding. After that magical evening, our relationship blossomed and we knew that some day, we'd be back here again, together.
Gregory proposed to Natalie in Herzliya, and when it came to deciding where the wedding would be, we did not hesitate for a minute - it was going to happen in Israel. Although we didn't know where exactly, we knew one thing: we wanted our wedding to represent us; our international backgrounds, our Ashkenazi/Sephardi heritage, our Jewish spirituality, our love for celebrating and our commitment to Eretz Yisrael.
It is only fitting that we start our life together as husband and wife where our love truly flourished, with the people we love, and in the place we hope to build a family in the future.